The Beer Dinners
The Beer Dinners celebrate the best of flavour. Flavour in the beer and flavour in the food. Our chefs and brewtenders work together to create a menu that complements the big beers paired with big dishes to match. This is a night all about taste!

During this 3-hour experience, our chefs and brewtenders will introduce the flavours of the evening's menu. They'll take you through their carefully chosen 5 courses of cuisine matched to 5 beers, encouraging you to explore the bigger flavours on offer.
Tickets to The Beer Dinners are limited and must be bought in advance. Book yours now to avoid disappointment!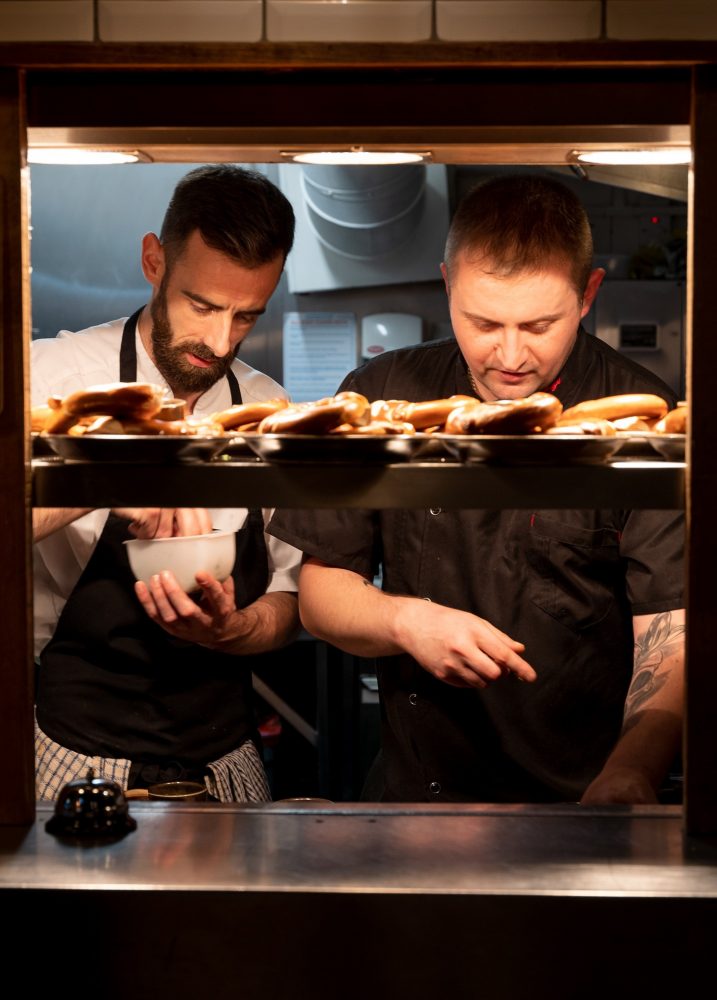 FIVE COURSE BELGIAN TASTING MENU paired with FIVE BELGIAN BEERS
- Belgian Edition -
This edition will immerse you in a world of 5 epic Belgian beers and 5 courses lovingly created by our wonderful team of chefs.

Expect the best of Belgian cuisine think - croquettes de crevettes, moules frites, and stew all lovingly prepared up by our talented kitchen team and then paired with beers such as Kriek de Ranke, Ondineke, and Pannepot, as selected by our expert brewtenders. This showcases the best of Belgian food and beer, arguably, one of the finest beer producing countries the world over.
Glasgow, Edinburgh, Leith – 30 June

Time: 7pm Arrival

Vegetarian options are available. Please let us know in advance of any food allergies, intolerances, or dietary requirements.


Book your tickets