Vanishing Point 05
8 November 2021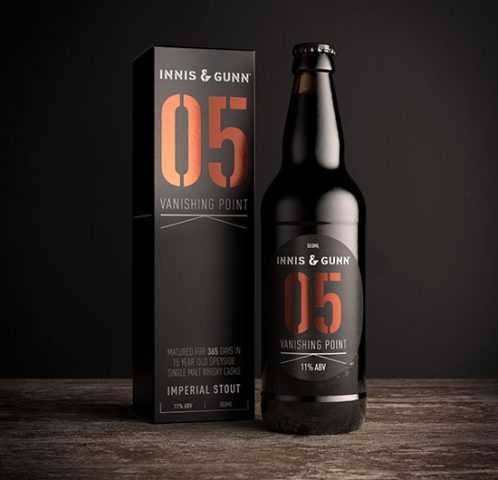 We have revealed the fifth beer to be released in our annual limited-edition Vanishing Point series – Vanishing Point 05. The brew is an 11% Imperial Stout matured for 365 days in hand-selected 15-Year-Old Speyside Single Malt Whisky Casks.
Our Vanishing Point programme is our apex – the point at which the skills and passion of our talented brew team converge, with the unified ambition to create an exceptional beer.

Each year, we look to build on their previously released Vanishing Point beer. Always refining and developing what the beer can deliver through the combination of cask maturation and brewing ingredients.
Vanishing Point 05 has been a year in the making with this 2021 limited-edition matured for 365 days in a rare cache of casks, freshly emptied of 15-Year-Old Speyside Single Malt Whisky.
Jet black in colour, the beer has abundant aromas of oak and coconut alongside pleasant hints of dried red fruit. The flavour is of luxurious dark chocolate, oak and vanilla with a warming, spiritous character. There is a heady malt character to the beer which has been refined and mellowed through over 8,000 hours in cask. The finish is complex and smooth, with roasted malts and whisky notes lingering. Truly one to savour.
Dougal Gunn Sharp, Master Brewer, said:
"Innis & Gunn created the Vanishing Point series as a philosophy; it represents a commitment to our fans and our brewers that we will constantly endeavour to create the very best beer we can. Year after year, learning as we go, we refine our approach to its brewing and maturation and further develop the recipe of this special beer.
"Vanishing Point 05 is our fifth annual release and once again we feel we have lived up to the spirit and philosophy of this series. This is the first time we have used 15-Year-Old Speyside Single Malt Whisky Casks, which have imparted wonderful aromas and flavours that you won't have tasted in this series so far. For me, this is a real step up and signals a new direction for this series in our quest to progress the beer year after year."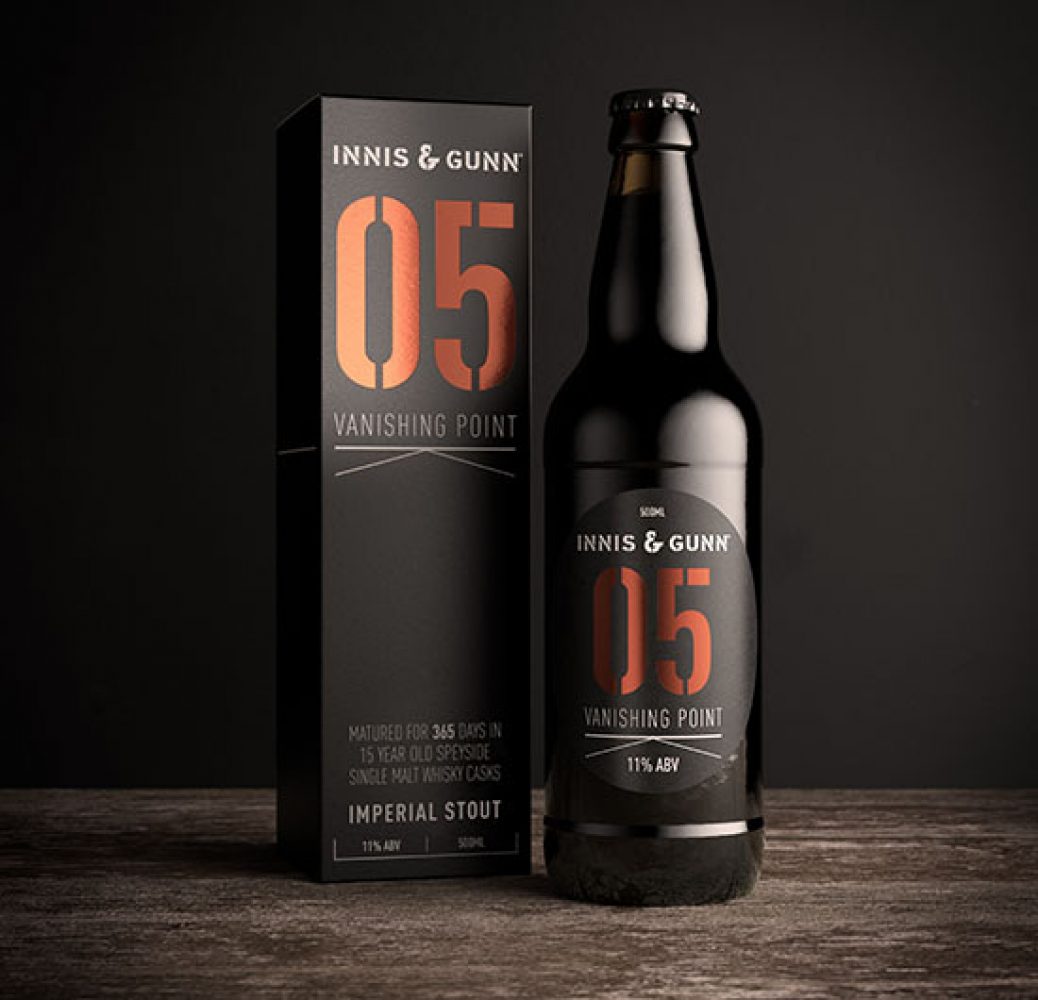 Read Next
Latest news and blog posts, directly from the Innis & Gunn team.