New Look For Our Lager Beer
1 December 2021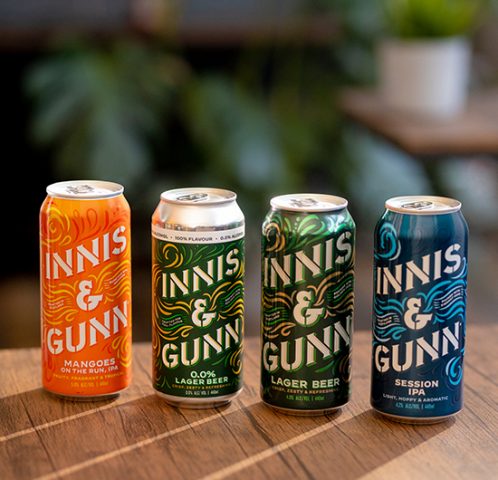 We have unveiled a vibrant updated design our award-winning Lager Beer and IPA Range. The design evolution is part of our ongoing growth plans for the beers which have accelerated rapidly in recent years.
To meet consumer demand, we have launched a new larger 15 x 440ml format to the Scottish off trade, with listings secured in both Tesco and Sainsbury's, available in stores across Scotland from this month.
Additionally, we have secured listings for our newly launched 0.0% Lager Beer. Available now in over 100 Tesco stores across Scotland. Innis & Gunn 0.0% Lager Beer has been brewed using an innovative method which does not produce nor remove any alcohol, creating a truly 0.0% brew which offers full flavoured refreshment.
These listings follow quickly behind other recent successes in the off trade, with our Lager Beer 4.6% introduced to over 500 Tesco stores across England last month.
The refreshed packaging will start to appear on shelf from this month. Vibrant and modern, the new look elevates existing core design elements, such as the carefully crafted flourishes, whilst retaining signature colourways. There is a crafted layout of tasting notes and quality cues in bolder font, further highlighting the premium nature of the brewer and beer inside.
Our hugely popular and frequently 'borrowed' Lager Beer pint glass has also benefited from design refreshment as part of the activity, maintaining the iconic flourishes, whilst bringing in the new, bolder font.
No changes have been made to the award-winning brews themselves, with our Lager Beer most recently being awarded a star at the 2021 Great Taste Awards. Adding to other accolades achieved in the year at Monde Selection and the International Beer Challenge. Both Session IPA and Mangoes on the Run were recognised at the 2021 Beer Masters awards.
Dougal Gunn Sharp, Founder and Master Brewer, Innis & Gunn Said:

"The new look for our Lager Beer and IPA range is bold, vibrant and premium and better matches the award-winning beer inside. This portfolio of beers has become so recognisable for their flourishes and colourways, we wanted to evolve, elevate and modernise as we continue to push forward with our ambitious growth plans, of which this activity is a key part."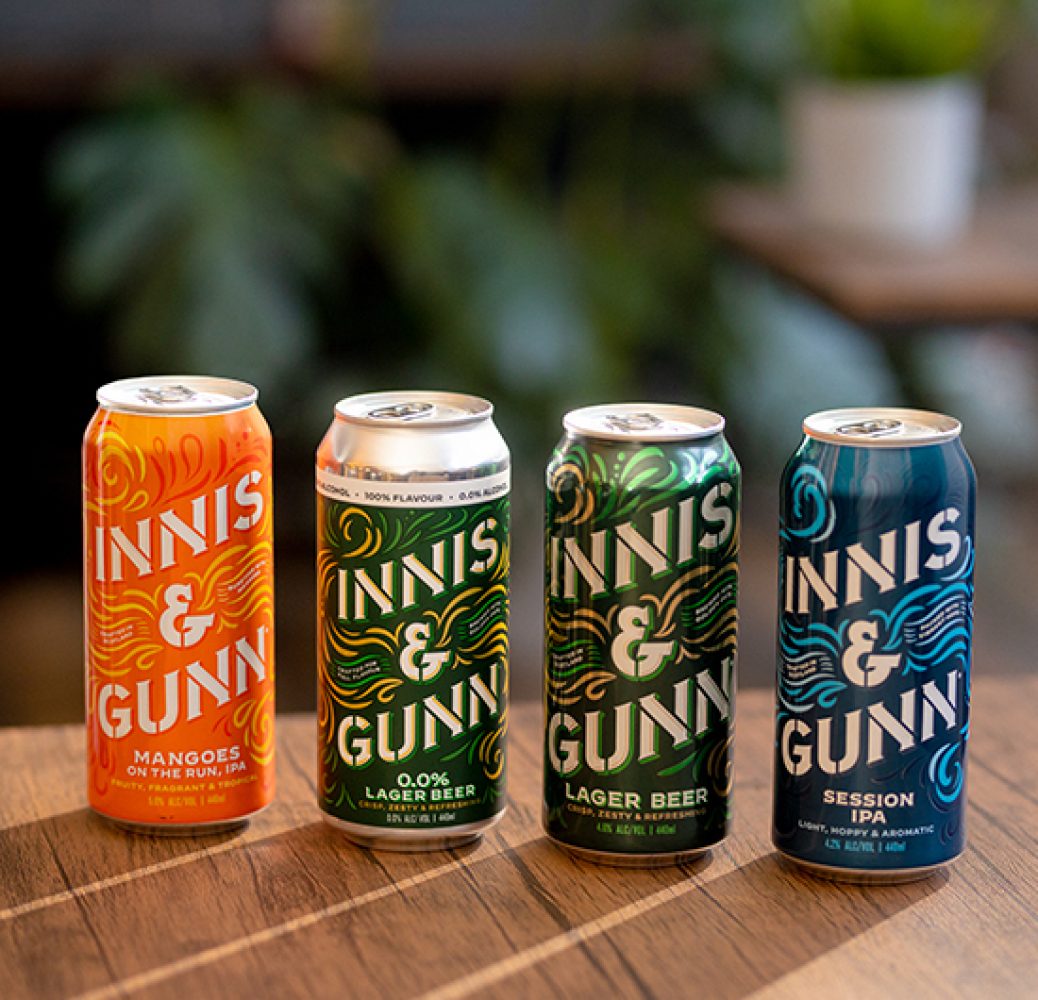 Read Next
Latest news and blog posts, directly from the Innis & Gunn team.