Meet The Latest - Lager Beer 0.0%
8 October 2021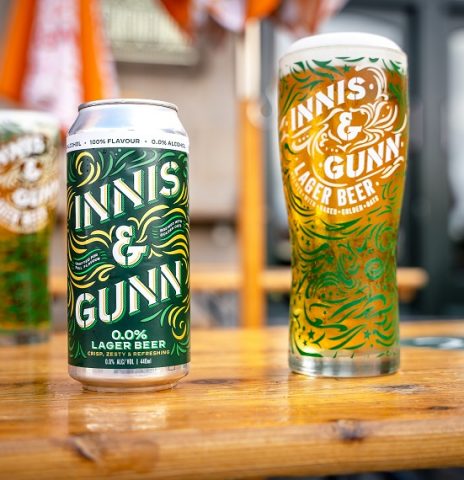 We are delighted to unveil our 0.0% alcohol version of its award-winning Innis & Gunn Lager Beer.
Innis & Gunn 0.0% Lager has been brewed at 0.0% without producing or removing any alcohol from the process. This innovative new method is rarely used and helps create a beer that's as close as possible to its 4.6% parent.
Innis & Gunn 0.0% Lager is brewed to deliver the same full-bodied flavour and refreshment as Scotland's favourite craft lager - Innis & Gunn's 4.6% Lager Beer.
The hops in the new Innis & Gunn 0.0% Lager are exactly the same varieties of Styrian Goldings and Super Styrian as in the 4.6% but added at slightly different rates, as the 0.0% Lager is lighter bodied: But the unmistakably uplifting citrus zing of the two hops is true to both.
The Innis & Gunn 0.0% Lager recipe has also substituted flaked oats for the golden naked oats of the 4.6%, as the flaked oats bring smoothness to our 0.0% Lager Beer whilst giving some additional body to the beverage.

Dougal Gunn Sharp, Founder and Master Brewer, Innis & Gunn said: "We have been working on brewing a strictly 0.0% version of our award-winning Lager Beer for some time and I am thrilled to finally be able to announce this beer. We have once again used pioneering innovation and the skill of our talented brew team to create this premium non-alcoholic Lager, which does not compromise on flavour or refreshment and which is totally Innis & Gunn.
Available now, delivered direct to your door!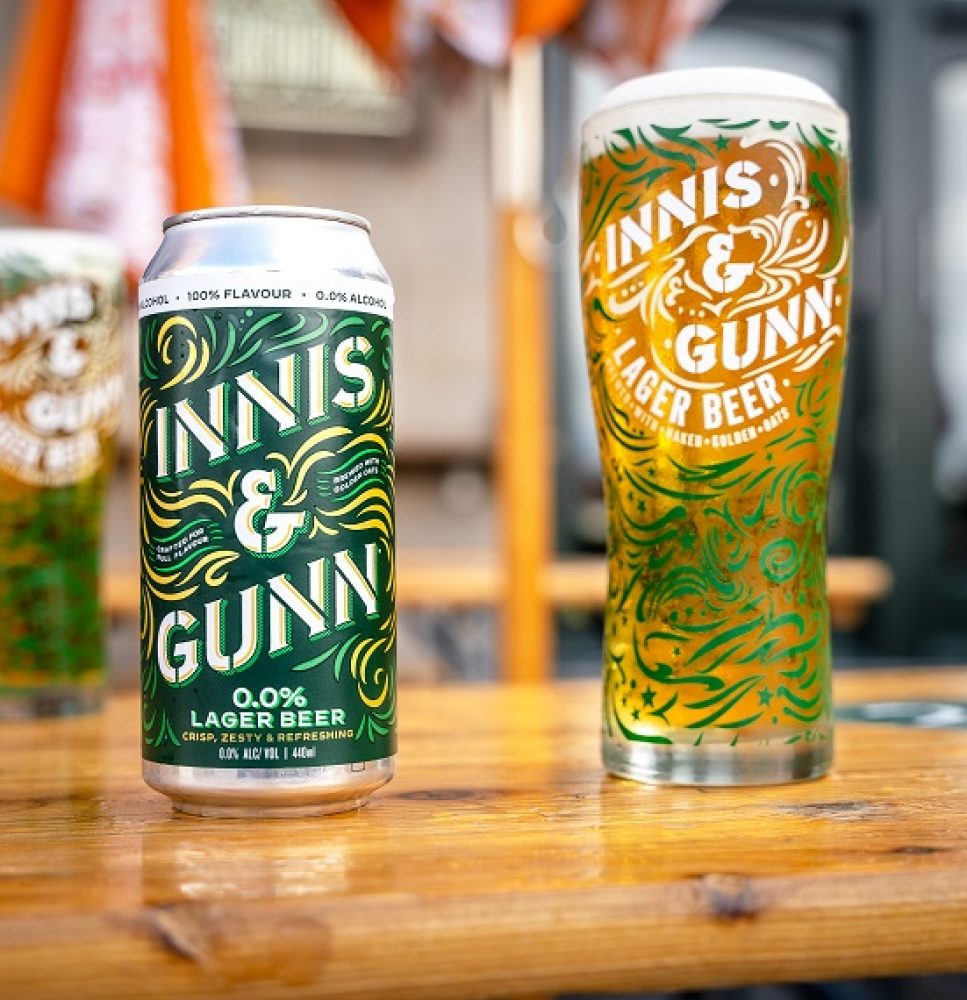 Read Next
Latest news and blog posts, directly from the Innis & Gunn team.