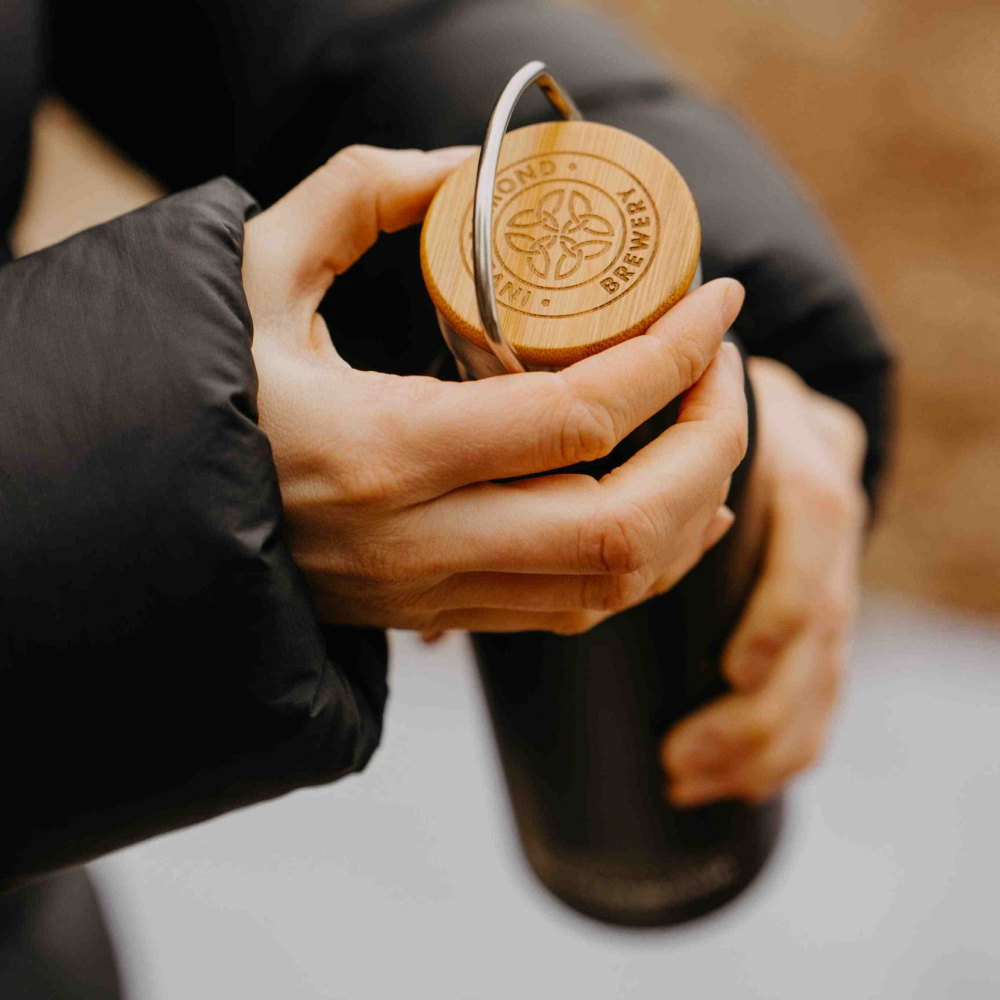 Inveralmond Insulated Bottle
Inveralmond branded, double walled, insulated bottle that's perfect for keeping drinks cool or hot while you're enjoying the great outdoors.
Merch
Elegant, practical and made from ethically sourced materials.
The Inveralmond From the Heart of Scotland range of branded merch has been designed to provide adventures and would be adventurers with the perfect pieces of kit to sustain you on your expeditions. This 500ml Inveralmond Insulated Bottle will keep comforting cuppas warm or refreshingly chilled drinks cool so it's the perfect companion for a hike. That way you can enjoy the stunning Scottish countryside that has done so much to inspire Inveralmond Brewery's stunning range of innovative and flavour packed beers.
Details
As with all of Inveralmond's From the Heart of Scotland range, the materials used in producing this insulated bottle have been ethically and sustainably sourced. The bottle is made from high-grade stainless steel with a laser etched bamboo lid and a food-grade silicone seal. The stainless steel is also BPA-free and protects the taste of your chosen drink with a high-quality matte black powder coating.
Coming in at 73 x 22mm and with its capacity of 500ml, this insulated bottle is perfectly dimensioned for rucksacks.
To ensure the longest lifespan for the bottles and to protect its materials, please remember that the bottle is handwash only and that its stainless steel composition makes it unsuitable for use in a microwave.