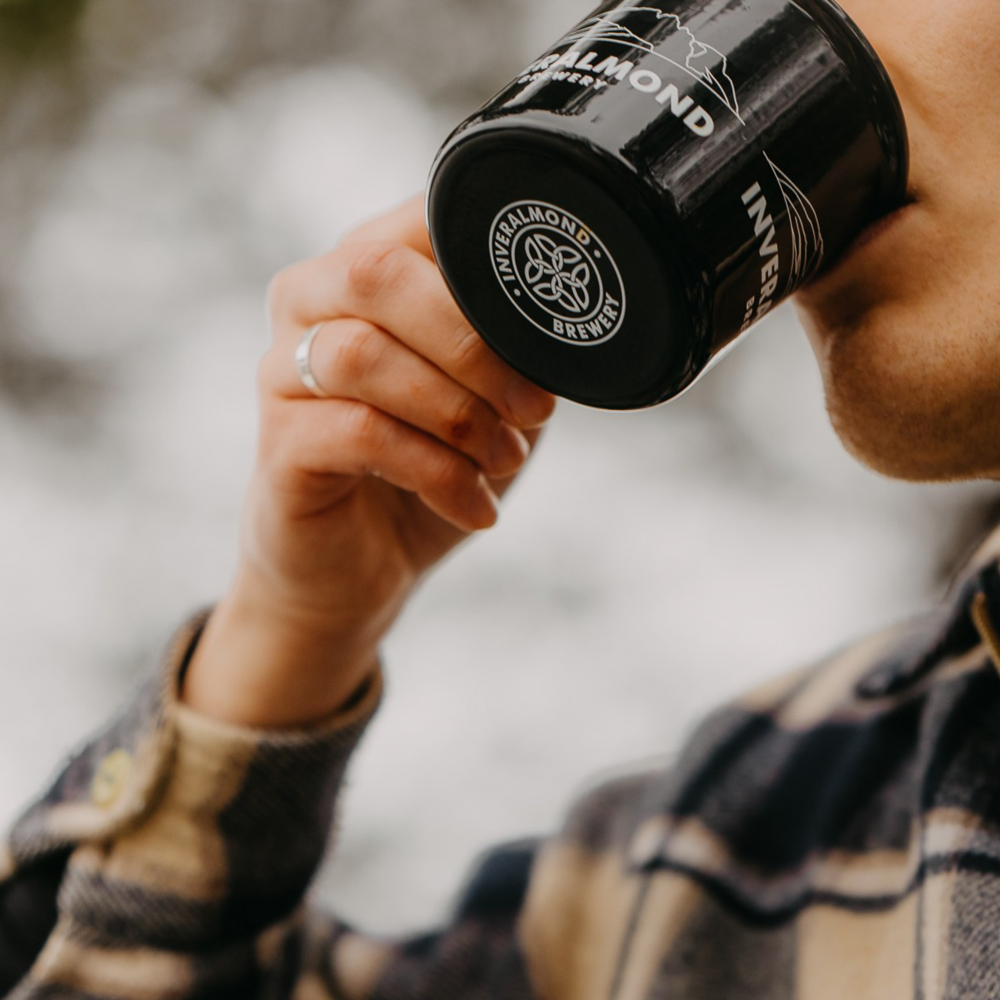 Inveralmond Enamel Mug
Perfect for a camping trip exploring the same beautiful countryside that inspires Inveralmond's beers.
Merch
Triple branded, with a silver rim and glossy black finish.
This beautiful and sturdy enamel mug is from Inveralmond Brewery's Heart of Scotland range of merch. It's the perfect piece of adventure kit to accompany you on a camping trip, exploring the very same rugged and dramatic landscapes that inspire Inveralmond's innovative and flavour-packed range of beers.
Details
This reusable enamel mug is made from steel, which has then been dipped in enamel to coat it and protect it from rusting and wear; a must when you're enjoying the great Scottish outdoors and its unpredictable weather patterns. The intricate design detail incorporates triple branding on the front, back and base as well as an elegant silver rim and glossy black finish.
The mug is a practical and elegant way to show your love of Inveralmond Brewery and equally as useful for enjoying steaming hot mugs of tea or coffee as it is for a celebratory sup of Ossian or Lia Fail at the end of a long day's hiking.
To protect the materials the mug is hand-wash only, and its steel composition means that it's not microwave-safe.