CHERRY KRIEK BEER RIPE FOR PICKING
5 July 2022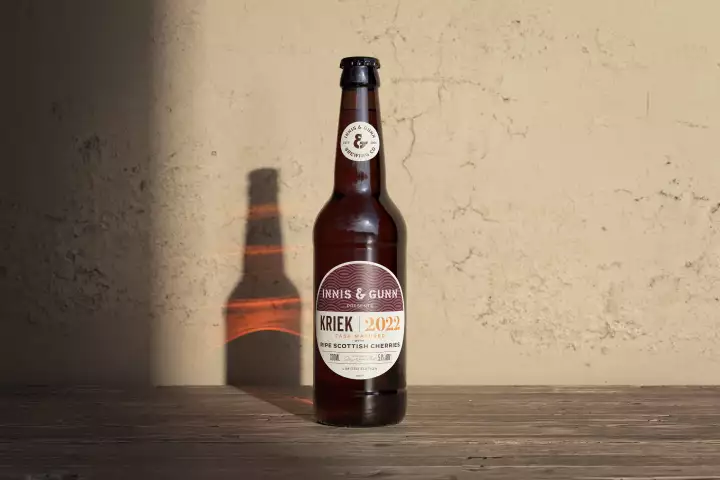 This month we're celebrating quality Scottish produce with Kriek, our limited-edition single malt whisky cask matured beer, brewed with ripe Scottish cherries, grown just minutes away from our award-winning Perth brewery.

Bursting with flavour, the 5.1% cherry beer offers a modern twist on the classic Belgian Kriek style.
Our Kriek beer was created after Master Brewer, Dougal Gunn Sharp, had a moment of inspiration when trying cherries from a farm shop. Intending to buy a couple of punnets of strawberries, he left after ordering two tonnes of ripe sweet cherries, blown away by their taste and intrigued as to how he could infuse their flavour into a beer.
The resulting Kriek has been cask matured to build layers of depth, accented with a balance of cherry sweetness, hints of oak and a refreshingly tart finish. It has abundant aromas of cherry, along with notes of vanilla, spice and wood, all of which pulls through into the flavour. Offering vibrant acidity, the beer is clean, refreshing and moreish. It has a hazy magenta colour and is beautifully effervescent.
Dougal said: "The idea for Kriek was love at first bite after tasting some incredible, local Scottish cherries. The fruit truly stands out in this vibrant limited-edition beer. At Innis & Gunn, we are constantly innovating and striving to create premium beers that people will really enjoy. 'Kriek' is an example of what can be achieved with great local produce and talented brewers."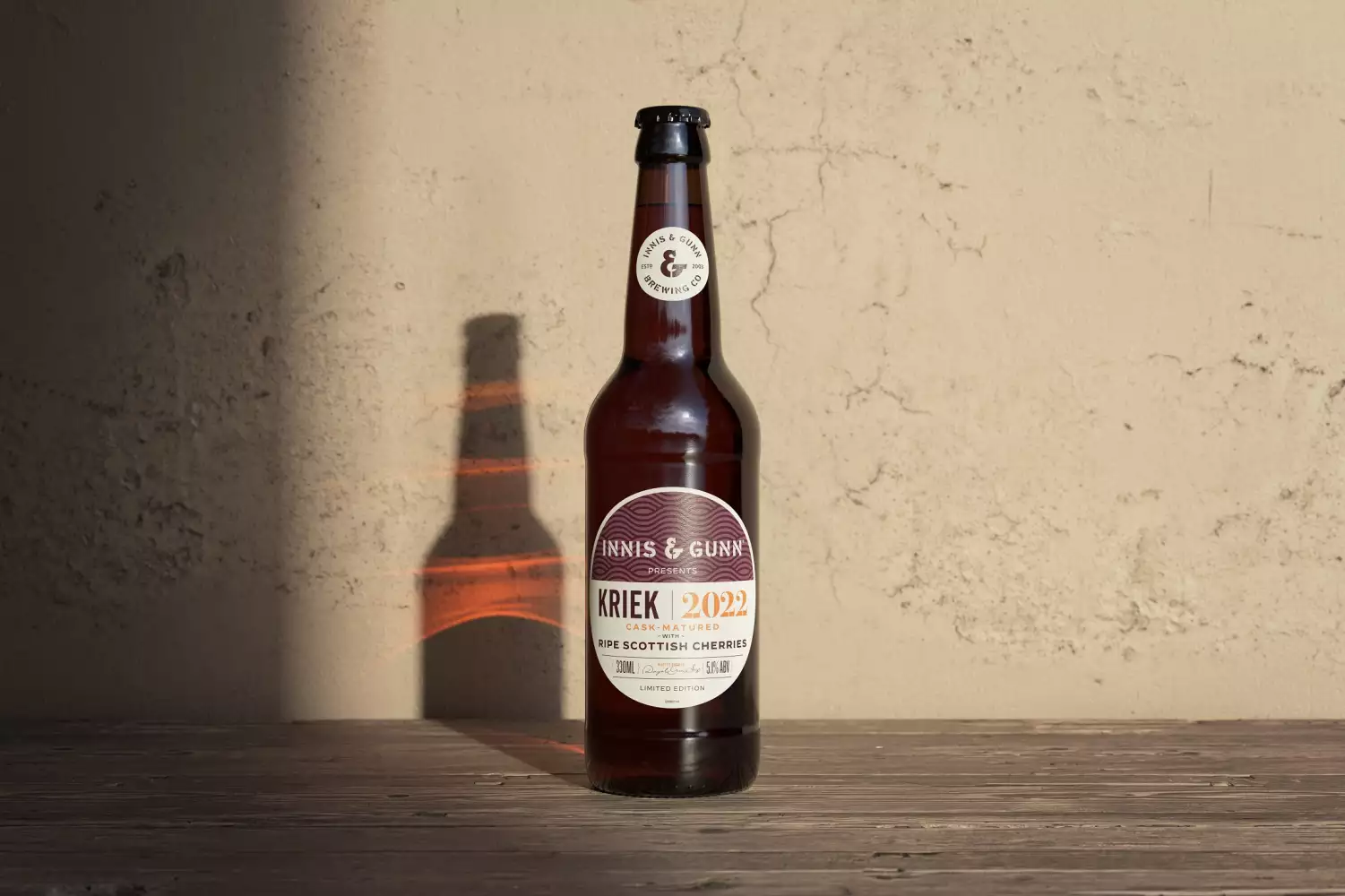 Read Next
Latest news and blog posts, directly from the Innis & Gunn team.