Introducing the Ultimate Beer Hall
30 March 2022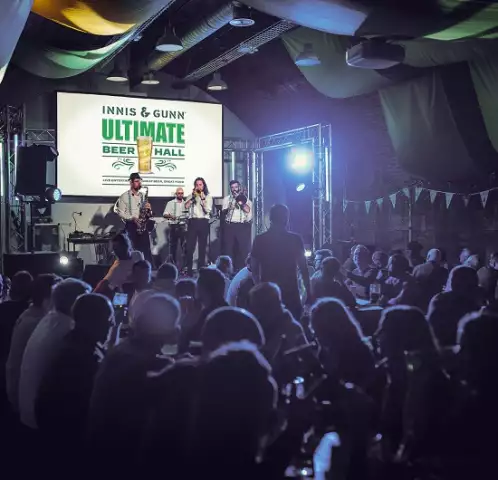 This May we are gearing up to stage the ultimate Oktoberfest style event in Edinburgh, with the launch of our Ultimate Beer Hall. Think all the Lager drinking joy of Oktoberfest, without having to wait until September!

Our take on a beer festival, the Ultimate Beer Hall will offer great entertainment, street food, and of course, great beer.
As you would expect at a festival designed to celebrate beer, there will be an endless supply on offer, headlined by our award-winning Lager Beer, Session IPA, and for those who like something fruity, Innis & Gunn's Mangoes on the Run.
At the event, you'll be treated to an interactive experience with an MC hosting the night which will include stage games, prizes, flash beer giveaways, beer tasting sessions, and a selection of local street food.
House band Brass Gumbo will lead the night, acting as a 'Human Jukebox', with the five-piece playing live and taking requests.
Join us this May, Thursday 5th – Sunday 8th, at The Biscuit Factory in Leith, Edinburgh, which will be transformed for the occasion. Activities and entertainment will be both inside and outside, with long bench-style seating, projections from local creatives, and a bar also offering wine and spirits.
Our Master Brewer Dougal Gunn Sharp added: "We all love the unique anticipation and excitement that Oktoberfest gives people; pints of great beer, singing along to your favourite songs with your friends. But why wait until October?
"The Innis & Gunn Ultimate Beer Hall event delivers the best bits of Oktoberfest but in a fresh way, with new entertainment and the opportunity to host it at any time of year – and now is definitely the time. After being locked down for two years, it's time to get together and enjoy a unique experience, to cut loose, sing, dance and celebrate in a way that only an Oktoberfest-style event can deliver. Booking is now open for what is set to be a sell-out event."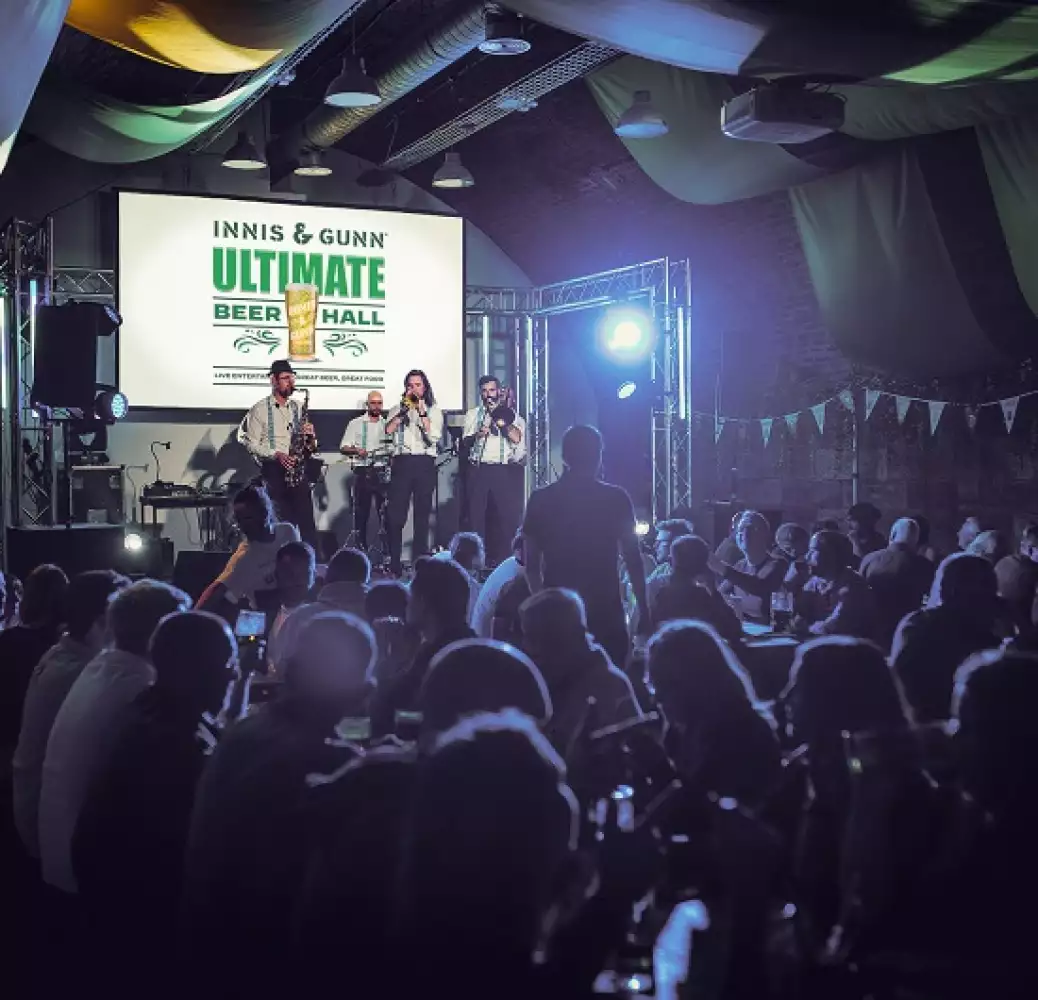 Read Next
Latest news and blog posts, directly from the Innis & Gunn team.