Our beers
Our best sellers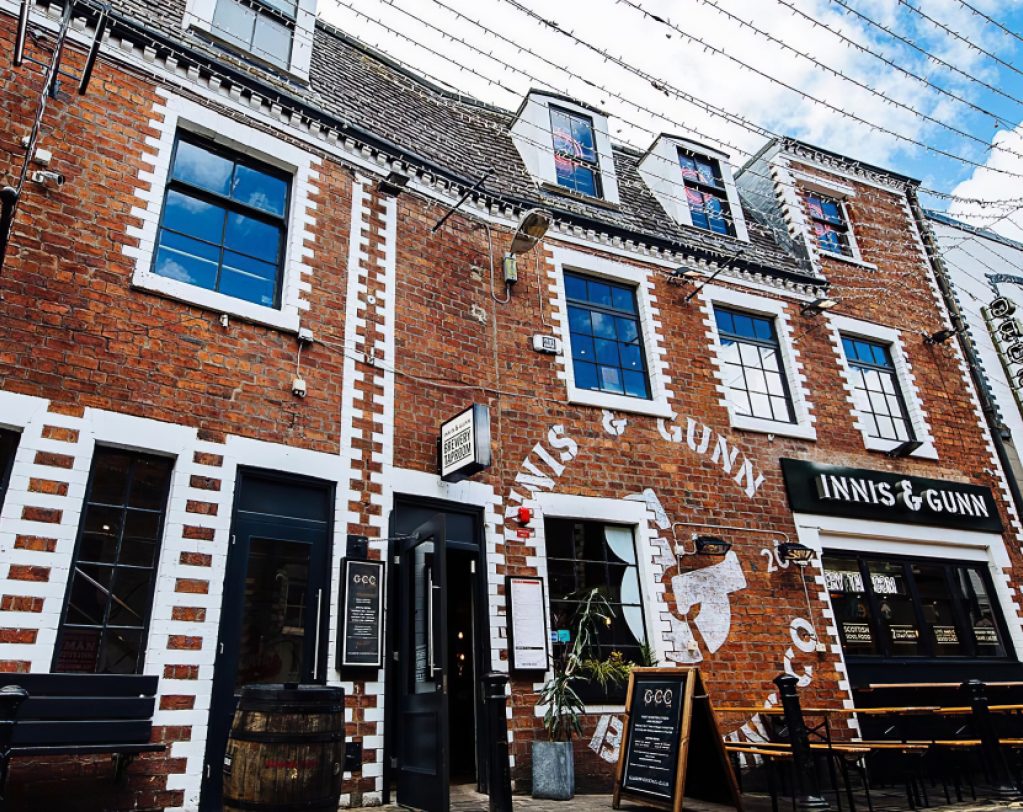 Top Food. Tank Freshness.
Taprooms
Everything we've done, everything we stand for, all neatly packaged up in the form of a perfect pub. Our Taprooms are the only place you can enjoy our full range, plus brewery fresh tank lager. And 50-odd craft draft and bottled beers from around the world. Get. In.
Versus

The Versus Series are experiential evenings where we celebrate a range of cuisines and beverages from across the globe

Christmas

Leith

You'll find our Taproom on The Shore, perhaps the most beautiful and iconic location in Leith.

Edinburgh

A special experience awaits at our Edinburgh City Centre Brewery Taproom.

Glasgow

Visit us on popular and picturesque Ashton Lane and you'll find one of the city's most extensive selections of craft beers.

Dundee

You can expect a warm welcome at our Dundee Brewery Taproom.

Brew School

Learn how to brew beer the Innis & Gunn way.
WHAT'S NEW
Latest news and blog posts, direct from the Innis & Gunn team.