Meet The Original: PX Edition
16 August 2022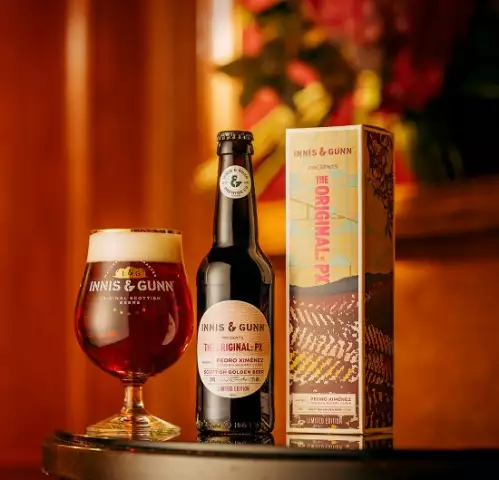 Today we release a special limited-edition of our flagship beer, The Original. This one-off beer sees The Original's cask maturation completed in a cache of Pedro Ximénez sherry casks from Spain to create The Original: PX.

With an aroma of caramel and vanilla with hints of fig and jam, which immediately evoke thoughts of sunnier climes. The Original: PX has flavours of sultanas and Christmas pudding which complement the signature malty, vanilla taste of The Original. The finish is warming, with lingering sweetness.
To celebrate this special limited-edition, Scottish contemporary landscape artist Emily Moore was commissioned to create the artwork which features on the gift carton packaging. Painting in her signature style which uses contrasting layers, inspiration has been taken from the olive groves, so recognisable within the Montilla Moriles region and combined with the architectural lines of the bodega roofs, patterns of the olive leaves and the natural wood of the casks beneath.
Dougal Gunn Sharp said:
"The importance of sherry to Scotland dates way back and of course, sherry casks are used to mature whisky thanks to their sweet character and array of exotic flavours and aromas. We were inspired to build on this historic Scottish-Spanish connection and mature our special beer, in those special casks, creating The Original: PX. Just as finishing whisky in these casks produces an incredible spirit, we have proven the same can be done with beer.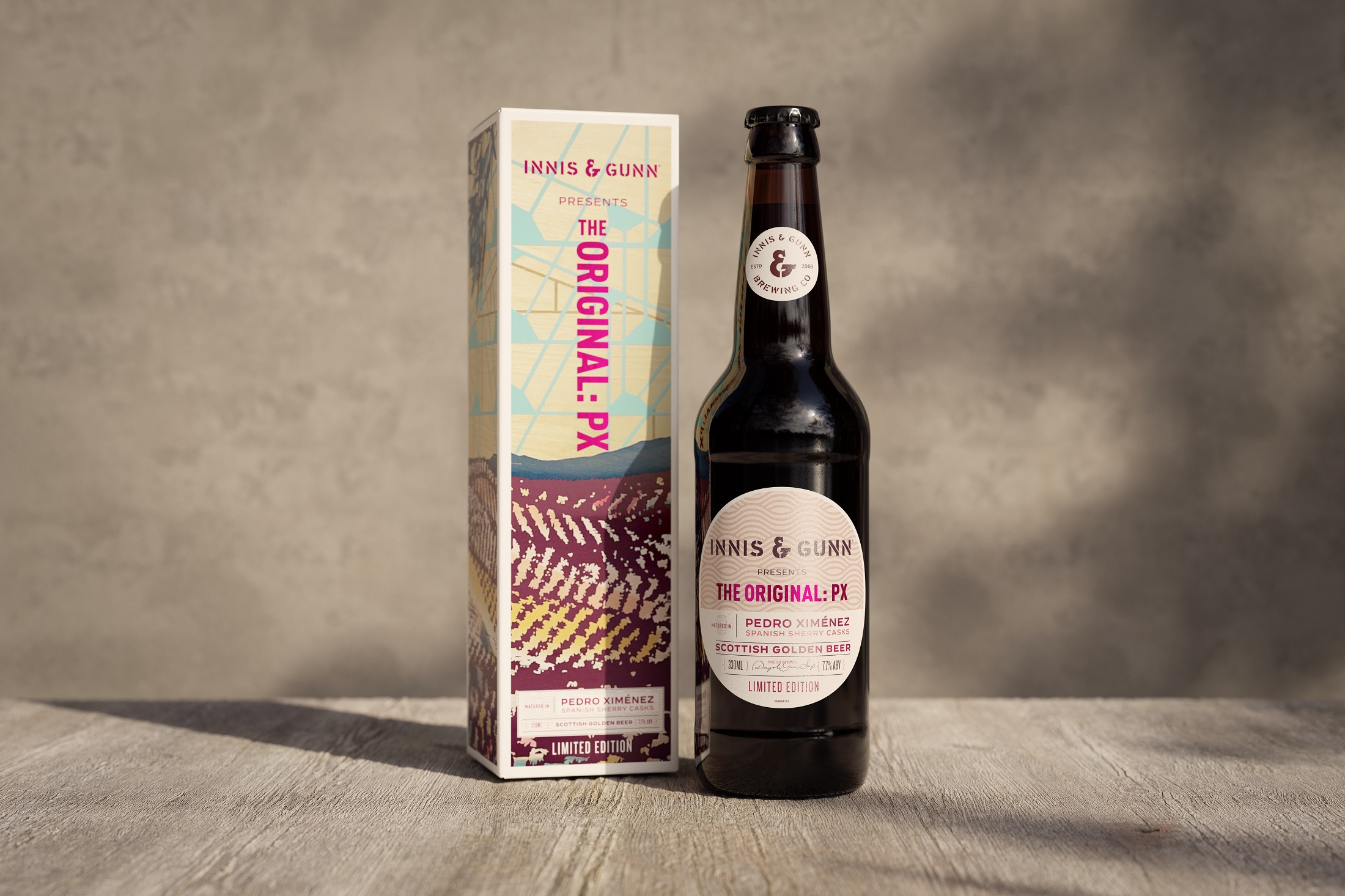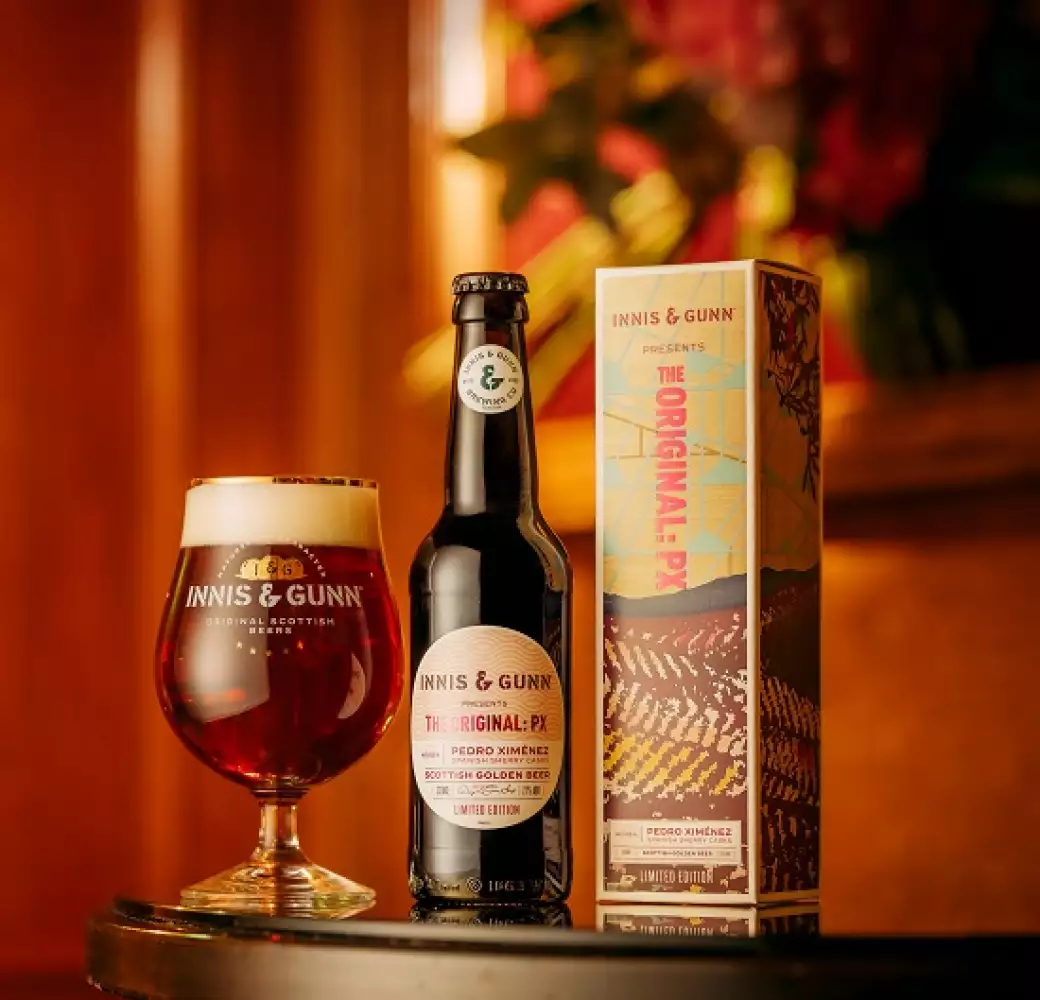 Read Next
Latest news and blog posts, directly from the Innis & Gunn team.