Welcome to pints, anywhere!
25 July 2022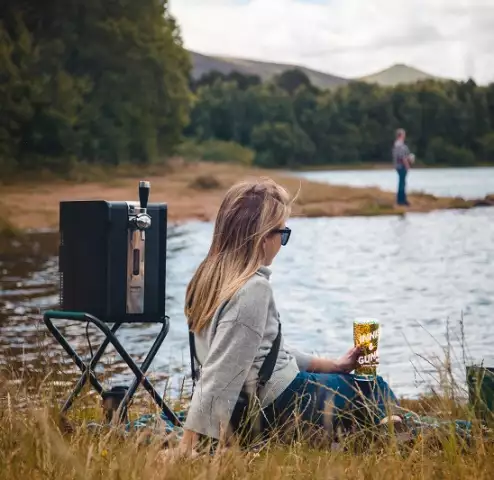 ENJOY INNIS & GUNN PINTS. ANYWHERE WITH THE LAUNCH OF PERFECTDRAFT
Perfectly poured pints of Innis & Gunn lager on tap anytime, anywhere!
Innis & Gunn has partnered with in-home beer specialists' PerfectDraft to deliver the ultimate draught lager experience anytime, anywhere.
Launching today (Tuesday 26 July), PerfectDraft owners will be able to enjoy a fresh, chilled and perfectly poured pint of Innis & Gunn lager in the comfort of their own home – or wherever else they're imagination takes them as there's no shortage of places to enjoy 'Pints. Anywhere'.
Capturing the spirit of the brand, a social media campaign is running in tandem with the launch inviting fans to go that extra mile and come up with their most madcap, extreme and original PerfectDraft drinking spots and Innis & Gunn will make that dream pint happen.
Available in a six-litre PerfectDraft keg priced at (insert) from BeerHawk.com, there's also a limited number of glassware bundles on sale for those looking to capture the full Innis & Gunn experience with the brand's iconic green-and-gold swirled pint glasses.
Refreshingly light and full of flavour, Innis & Gunn's Lager Beer is the ideal pint for the long, hot summer days the UK is currently soaking up. Its full-bodied taste is perfectly maintained by the PerfectDraft machine, which chills the six-litre kegs to 3ºC and keeps them fresh for 30 days, pouring approximately ten pints of chilled, crisp Innis & Gunn Lager.
Innis & Gunn's founder, Dougal Sharp, said:
"The demand for Innis & Gunn to come to PerfectDraft was there, we've had beer drinkers crying out for it for over two years so delighted to finally make that happen.
"The beauty of PerfectDraft is that all you need is the machine, power and your favourite Innis & Gunn beer. We've carefully crafted Innis & Gunn Lager to be both refreshing and packed full of flavour so there's no compromise on our PerfectDraft experience. Whether you want a pint at home, camping or surfing at the beach, where you enjoy your next perfectly poured draught pint is completely up to you!'
Daniel Neilson, PerfectDraft's brand manager, added:
"We're ridiculously excited to launch Innis & Gunn's Lager Beer on PerfectDraft. We personally love this beer, really respect the folk at Innis & Gunn, and were super keen to get it on PerfectDraft.
"Innis & Gunn's premium, award-winning lager is full bodied, but also crisp, light and refreshing. It's the perfect summer launch – we'll be cracking it open at barbecues and back-yard gatherings all summer long."
Much-loved by consumers and critics alike, Innis & Gunn's Lager recently scooped accolades at both the Monde Selection and Great Taste Awards, as well as being voted the best Craft Lager by drinkers.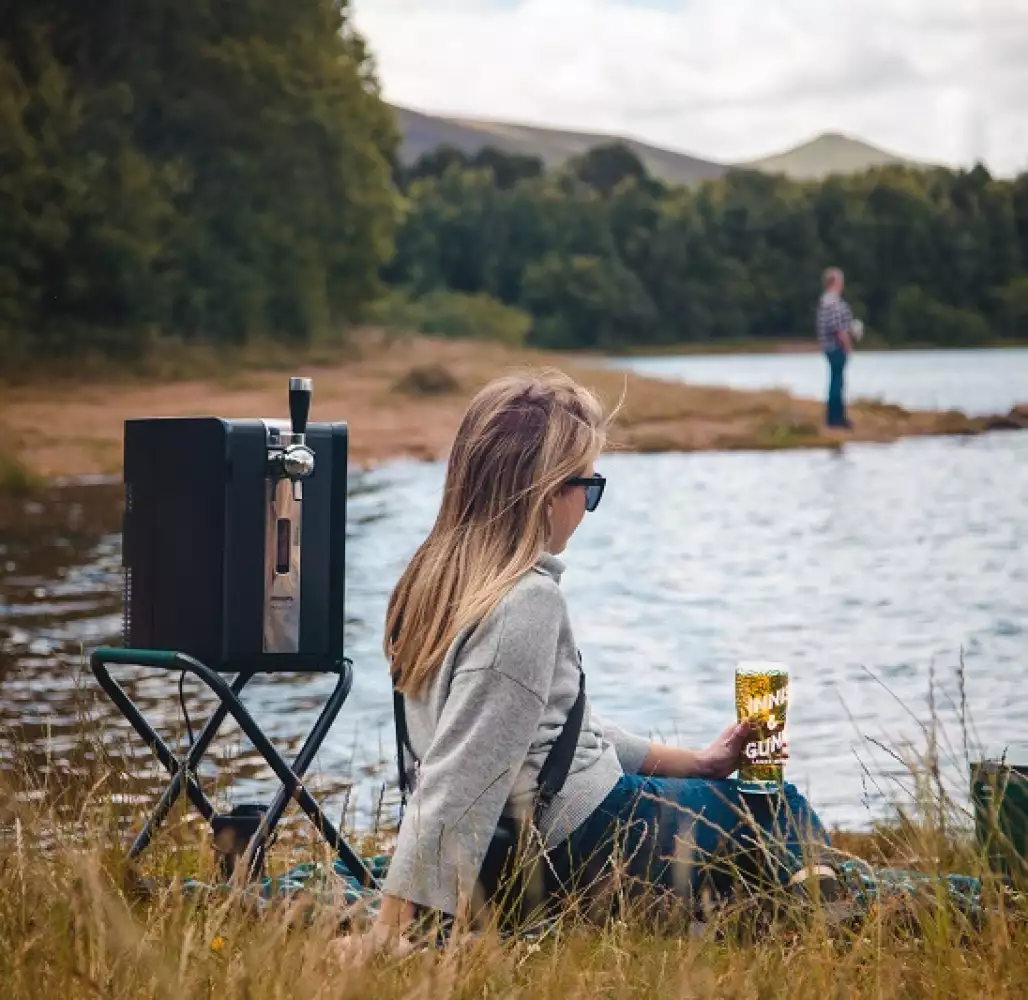 Read Next
Latest news and blog posts, directly from the Innis & Gunn team.