Living Wage Employer Accreditation
25 November 2021
INNIS & GUNN GAIN LIVING WAGE EMPLOYER ACCREDITATION
We are taking further steps to support our staff, receiving 'Living Wage Employer' accreditation and moving to a new office, specially designed to suit their new hybrid working policy.
Achieving accreditation as a Living Wage Employer from The Living Wage Foundation, means that we voluntarily commit to paying all staff at a rate higher than the national minimum wage.
As part of Living Wage Week, The Living Wage Foundation announced that the current living wage of £9.50 per hour, will increase to £9.90 per hour. The hourly rates are calculated annually, based on the best available evidence about living standards in the UK, to better reflect the real cost of living.
As now one of just over 120 accredited Living Wage Employers in the Hospitality sector in Scotland, we will pay all staff at these rates as a minimum, including all staff at their four Brewery Taproom bars in Scotland.
Dougal Gunn Sharp, Founder, Innis & Gunn said:

"Offering our staff the real Living Wage is another way for Innis & Gunn to reward our teams for their hard work and the skills they bring to our business, from brewing to bartending.
"The hospitality sector is often considered low-paying and the challenges facing the industry at present have been well documented, so ensuring we have strong staff retention is even more important. With the introduction of the Living Wage to our business, we can continue to show that hospitality offers a great career path with excellent job prospects and pay that matches."

For those looking for a change or to start a career in Hospitality, we are currently recruiting for a variety of positions in our Brewery Taproom bars. Back of house there are opportunities for chef de partie and sous chefs and there are also front of house and brewtender roles. Visit our careers portal for more information.
In further improvements, our headquarters have moved to new premises at Edinburgh's Orchard Brae House to better suit the businesses new ways of working.
Innis & Gunn has introduced a hybrid working policy applicable to all HQ based staff, who will now be able to split their working week between the office and a remote location, managing their week as best suits them and the business needs.
The new office space has undergone a modern fit-out to reflect this new way of working, designed with flexibility and collaboration front of mind. Ample hot desks will be available for staff along with a selection of meeting rooms, break out areas and of course, a fully operational bar.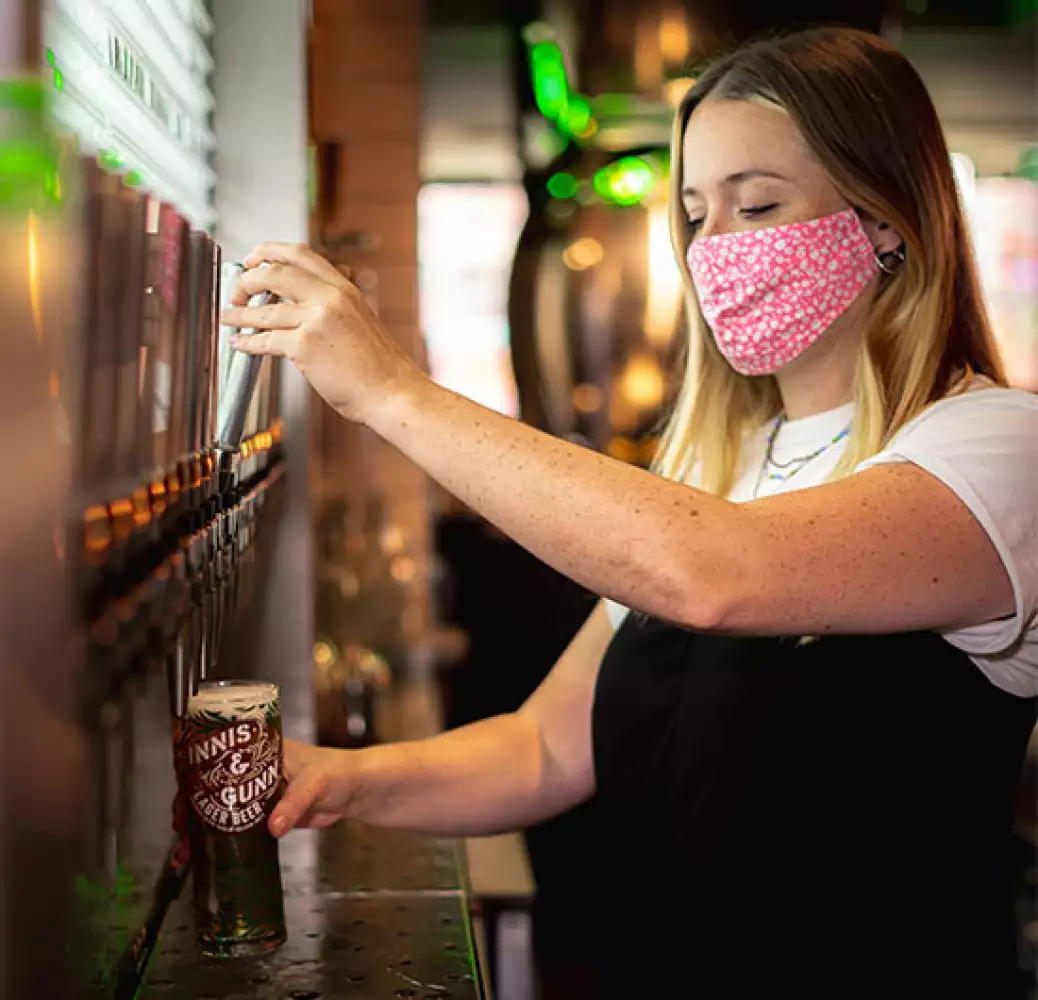 Read Next
Latest news and blog posts, directly from the Innis & Gunn team.